Click HERE for press and media inquiries
GNCJ comments on the Draft Scope of Work for the EIS .
1. The City must ensure that public housing residents benefit from the rezoning. It must address the capital funding gap in the three local New York City Housing Authority (NYCHA) developments: Gowanus Houses, Wyckoff Gardens and Warren Street Houses as well as create increased opportunity for public housing residents.
2. The City must strengthen the "Gowanus Mix" proposal by requiring industrial / art space instead of making it "optional" and must ensure enforcement through community oversight in the form of a nonprofit, mission-driven steward.
3. The City must study the impacts of the neighborhood rezoning on the adjacent Industrial Business Zone (IBZ)
4. The City must expand the proposed Gowanus Special Mixed-Use District to an Environmental Special District that addresses the unique environmental conditions in Gowanus.
Public Meetings and Media Coverage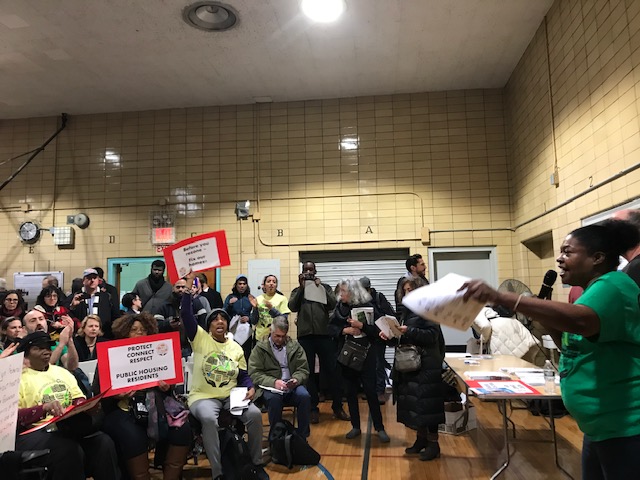 Fed-Up NYCHA Residents & Activists Disrupt Gowanus Rezoning Meeting
'Before You Rezone, Fix Our Homes'
Activists Demand Answers At Gowanus Rezoning Open House